Posts for: May, 2017
By Central Jersey Dental Arts
May 26, 2017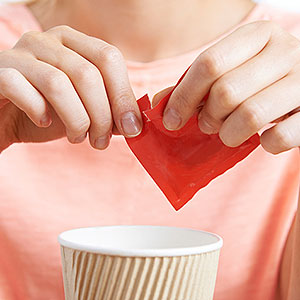 Refined sugar is a prime food source for disease-causing oral bacteria. As bacteria consume sugar they produce high levels of acid that over time can erode enamel and leave a tooth vulnerable for decay.
The solution to stopping this vicious process is simple: cut back on eating refined sugar. The reality, though, is a bit more complicated. Many of us seem genetically hard-wired with a "sweet tooth," perhaps a remnant of our early ancestors' sense that sweet foods were a safe means to obtain energy.
Food manufacturers likewise don't help with making this dietary change — the number of items with added sugar has ballooned over the last several decades. We can trace a lot of this back to the unintended consequences of past government guidelines that called for removing fat from processed foods. But this also removed flavor, so manufacturers began adding sugar (under a myriad of names) to compensate.
Sugar consumption is now a hot health topic for its suspected connection with inflammatory diseases like diabetes and cardiovascular disease, as well as dental health. We now have a love-hate relationship with sugar — we want to show it the door but we can't quite bring ourselves to let it go.
The situation has created a market for artificial sweeteners. The amount and types of sugar alternatives has exploded since saccharine first emerged in the early 1960s. With these increased choices, though, there have also been increased concerns over their health impact, including in the mouth.
This concern has prompted numerous research studies. The conclusion: artificial sweeteners don't adversely affect the health of most people. And, from a dental perspective, artificial sweeteners can have a positive impact on teeth and gum health because unlike refined sugar they don't promote oral bacterial growth.
In fact, one particular sweetener may be even more beneficial to your teeth: xylitol. This sweetener, which comes from a sugar alcohol that oral bacteria can't digest, is often found in chewing gums, hard candies or mints. Â In effect, xylitol "starves out" bacteria to help prevent tooth decay.
From a dental perspective, replacing sugar with an artificial sweetener (especially xylitol) can be advantageous. And less sugar could mean more good news after your next dental checkup.
If you would like more information on artificial sweeteners, please contact us or schedule an appointment for a consultation. You can also learn more about this topic by reading the Dear Doctor magazine article "Artificial Sweeteners."
By Central Jersey Dental Arts
May 11, 2017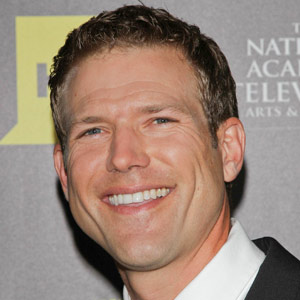 Are bleeding gums something you should be concerned about? Dear Doctor magazine recently posed that question to Dr. Travis Stork, an emergency room physician and host of the syndicated TV show The Doctors. He answered with two questions of his own: "If you started bleeding from your eyeball, would you seek medical attention?" Needless to say, most everyone would. "So," he asked, "why is it that when we bleed all the time when we floss that we think it's no big deal?" As it turns out, that's an excellent question — and one that's often misunderstood.
First of all, let's clarify what we mean by "bleeding all the time." As many as 90 percent of people occasionally experience bleeding gums when they clean their teeth — particularly if they don't do it often, or are just starting a flossing routine. But if your gums bleed regularly when you brush or floss, it almost certainly means there's a problem. Many think bleeding gums is a sign they are brushing too hard; this is possible, but unlikely. It's much more probable that irritated and bleeding gums are a sign of periodontal (gum) disease.
How common is this malady? According to the U.S. Centers for Disease Control, nearly half of all  Americans over age 30 have mild, moderate or severe gum disease — and that number increases to 70.1 percent for those over 65! Periodontal disease can occur when a bacteria-rich biofilm in the mouth (also called plaque) is allowed to build up on tooth and gum surfaces. Plaque causes the gums to become inflamed, as the immune system responds to the bacteria. Eventually, this can cause gum tissue to pull away from the teeth, forming bacteria-filled "pockets" under the gum surface. If left untreated, it can lead to more serious infection, and even tooth loss.
What should you do if your gums bleed regularly when brushing or flossing? The first step is to come in for a thorough examination. In combination with a regular oral exam (and possibly x-rays or other diagnostic tests), a simple (and painless) instrument called a periodontal probe can be used to determine how far any periodontal disease may have progressed. Armed with this information, we can determine the most effective way to fight the battle against gum disease.
Above all, don't wait too long to come in for an exam! As Dr. Stork notes, bleeding gums are "a sign that things aren't quite right." Â If you would like more information about bleeding gums, please contact us or schedule an appointment. You can read more in the Dear Doctor magazine article "Bleeding Gums." You can read the entire interview with Dr. Travis Stork in Dear Doctor magazine.