Posts for: May, 2018
By Central Jersey Dental Arts
May 15, 2018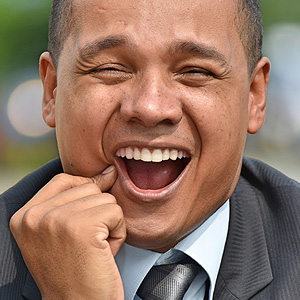 The month of May has been designated "Better Speech & Hearing Month" by the American Speech-Language-Hearing Association. Why would this be of interest to dental professionals? Because teeth are vital for good speech, and missing teeth can make it very hard to speak properly.
Speech is all about sounds, and forming sounds correctly requires proper positioning of oral structures such as the lips, tongue and teeth. For example, there are some words that are almost impossible to pronounce correctly without touching your tongue to your teeth. In fact, one of the hardest words to say without teeth…is teeth!
Missing teeth can affect speech indirectly as well, by reducing self-confidence. People who are missing front teeth often develop the habit of talking behind their hand or mumbling to avoid revealing the gap in their smile. Not being able to speak clearly and confidently can affect not only your appearance, but also your job prospects and social life. So what can you do about missing teeth?
Dental implants are today's preferred tooth-replacement method. Implants are small titanium posts that are inserted in the jaw bone beneath your gums. They serve as "roots" to hold realistic-looking prosthetic (artificial) teeth in place. Implants can be used to replace one tooth, a group of teeth, or an entire row of teeth (upper or lower). Sometimes a dental implant can be placed the same day a failing tooth is removed so that you won't need a second surgical procedure.
The healthy natural teeth on either side of the gap can also be used to support one or more replacement teeth. This method, called bridgework, can be used to replace a single tooth or several teeth in a row. Another option is removable dentures, which do not stay in the mouth all the time.
Each of these options has its benefits and risks. We'd be happy to discuss all of them in detail and help you decide which would be best in your own situation. To learn more about tooth replacement, please contact us or schedule a consultation. You can also read the Dear Doctor magazine articles "Dental Implant Surgery" and "New Teeth in One Day."
By Central Jersey Dental Arts
May 05, 2018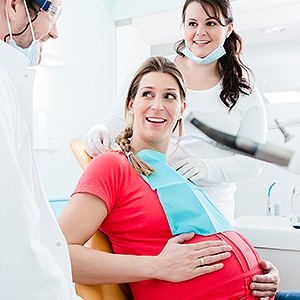 Pregnancy creates enormous changes in your physical body. These changes, especially on the hormonal level, can impact many aspects of your health including teeth and gums.
While it's easy to let dental care take a back seat to other health concerns, you should actually pay close attention to it while you're expecting. Here are 4 things to focus on during pregnancy to avoid problems with your dental health.
Don't avoid dental work unless otherwise advised. You may be concerned about undergoing dental procedures during pregnancy, especially those that involve anesthesia. But both the American Congress of Obstetricians and Gynecologists (ACOG) and the American Dental Association (ADA) encourage pregnant women to continue regular dental visits for cleanings and checkups. And unless your obstetrician advises otherwise, it's usually safe to undergo dental work that can't wait.
Be on the lookout for pregnancy gingivitis (gum disease). Because of the hormonal changes that occur during pregnancy, your gums could be more susceptible to gum disease caused by plaque buildup. That's why you should be on alert for signs of a gum infection like swollen, reddened or bleeding gums. And be sure to practice diligent, daily brushing and flossing to remove disease-causing plaque, as well as regularly visiting your dentist for professional cleanings.
Make sure your diet is "tooth" friendly. Because of the changes in your body, you may experience food cravings that alter your normal dietary habits. So as much as possible, try to keep your food choices in line with what's best for your teeth and gums: minimize your sugar intake (a prime food source for disease-causing bacteria); and focus on nutritiously balanced meals and snacks.
Keep your entire healthcare team informed. When you make your next dental appointment, tell your dentist you're pregnant and how far along, any medications and supplements you're taking, or any complications you may be experiencing. This information could have a bearing on how your dentist approaches any treatment. Likewise, let your obstetrician know about any issues with your teeth and gums, as well as any suggested dental work you may need.
If you would like more information on dental care during pregnancy, please contact us or schedule an appointment for a consultation. You can also learn more about this topic by reading the Dear Doctor magazine article "Dental Care during Pregnancy."