Dental Staff
Nainesh Desai, DDS
Prosthodontist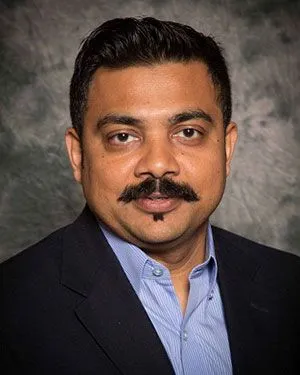 Dr. Nainesh Desai is a Prosthodontist practicing in Piscataway and East Brunswick, NJ. He obtained a Post-Graduate Certificate in Prosthodontics from the University of Medicine and Dentistry of New Jersey. As a Prosthodontist, he has advanced training in restoring and replacing teeth, providing life-changing treatments for many of his patients.

Dr. Desai is a strong believer in continuing education as a means to ensure that his patients receive the highest quality dental care. He is an active member of local, state, national and international organizations and lectures routinely to fellow dentists on challenging clinical and implant related topics. His work is published in peer-reviewed international journals and he has also received grants for implant related research, the results of which have been presented at various National Dental meetings.
In addition to holding faculty positions at the University of Medicine and Dentistry of New Jersey, and the University of Detroit Mercy, he was also the President of Middlesex County Dental Society and is the Director of the Raritan Valley ITI Study Club.
Dr. Desai resides in East Brunswick with his wife and childhood sweetheart, Gayatri, and his two sons. Their family enjoys leading an active life. They love travelling to new places, experiencing new cultures and hiking tall and treacherous mountains.
---
Dr. Yogesh Gera joined our practice in 2023. Originally from India, he was raised in Queens, NY. After receiving his license as an FAA airplane airframe mechanic, he continued his education to obtain his Bachelor of Science from Stony Brook University in Biochemistry. While working at Cornell Medical College he developed his love for healthcare and decided to pursue Dentistry as the best way to blend all of his passions of art, science and healthcare into one fulfilling career. He graduated with his Doctorate of Medicine in Dentistry degree from Tufts University School of Dental Medicine in Boston, MA, and has been providing compassionate dental care for many years in Massachusetts, Missouri and New Jersey ever since!
Dr. Gera is a member of the American Dental Association, NJ Dental Association and Academy of General Dentistry. With his strong educational and clinical background, and use of the latest technology, Dr. Gera thrives to help more people, providing high quality dental care for all of his patients. He hopes that his compassion and conservative approach to dentistry shines through in his interactions with his patients.
He happily resides with his wife, Dhruvi, and their young son. During his leisure time, you will find Dr. Gera reading or spending time with family and friends.
---
Minel Simo, DMD
Dentist
Dr. Minel Simo is a highly qualified dentist, holding a B.S. degree in General Science from Pennsylvania State University, and a D.M.D from Rutgers University School of Dental Medicine. With postgraduate training at Robert Wood Johnson University Hospital in New Brunswick, NJ, Dr. Simo is proficient in both general and cosmetic dentistry. She is an active member of The American Dental Association (ADA), New Jersey Dental Association (NJDA), and Middlesex County Dental Society (MCDS). Dr. Simo is dedicated to excellence and passionate about providing the best dental care. Outside of work, she enjoys traveling, hiking, and skiing with her family and friends.
---
Registered Dental Hygienist
Nancy has been working as a registered dental hygienist in this very practice for over thirty-four years. Prior to that she was a certified dental assistant for three years after which she returned to school to study Dental Hygiene. She truly enjoys what she does and feels that the patients are like an extended family to her. Nancy is always striving to make our patients feel at home while working with them to achieve and maintain their oral health, which benefits their overall health.
"I'm very proud of the care we provide everyone. I can't express enough the gratification I get from treating almost three generations of patients. Our team here is committed to all the same goals and they are all awesome individuals."
Nancy lives in East Brunswick with her husband where she raised two wonderful boys. When she's not flossing, she can be found enjoying gardening, bicycling, kayaking and the beach!
Smiles forever!!!!!
---
Gabriela
Registered Dental Hygienist
Gabriela joined our team, here at Central Jersey Dental Arts in 2007. She earned an Associate of Science (Dental Hygiene) from Middlesex County College and a Bachelor of Science in Health Science from Rutgers University. She strongly believes that continuing education is the best way to providing state of the art, comprehensive care to her patients and to expand her knowledge in the advancements of the dental field.
She loves building good relationships with her patients and her goal is to educate and motivate her patients towards achieving and then maintaining good oral health.
"I love the quality of dental care my team provides and I enjoy being able to dedicate my time to giving patients a personalized, gentle dental care experience. Dr. Desai, Dr. Shah and Dr. Lorch are not only fantastic doctors to work with, but they are all well intentioned and are just great people to be around!"
Gabby grew up in Poland and enjoys taking trips to spend time with her family back home. In her spare time, she loves biking, hiking, camping, and dancing as well as spending time with her family and friends.
---
Chris
Registered Dental Hygienist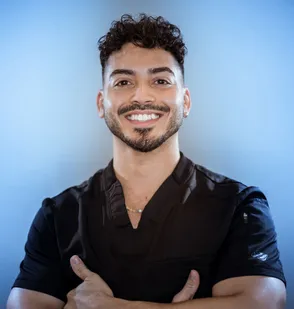 ---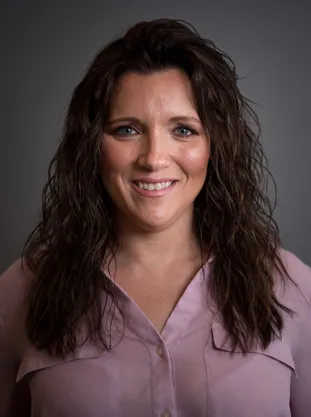 Lori
Business Manager
Lori joined Central Jersey Dental Arts in 2017 as the Office Manager. She has a degree in Business Administration and has been in the dental field for 20+ years serving as a dental assistant, treatment coordinator and office manager.
"I enjoy working with patients and helping them to achieve their oral health goals. Our team works hard to provide the best possible service by creating an atmosphere of comfort and trust. I am always looking to expand my knowledge to become a more efficient team leader and help patients achieve their desired results. Doing all of this with such a great team is always an added bonus!"
When not at work, she loves spending time with her family and pets while cooking, gardening, hiking, watching movies, and playing soccer Mom.
---
Lisa
Treatment Coordinator
Lisa joined our team in 2016. She has been working in the dental field for over 25 years starting as a dental assistant and moving to treatment and scheduling coordinator. Scheduling patients, accepting payments, and answering patient questions is the main part of her day.
"My philosophy towards patients and life in general is treat people the way you want to be treated!"
Lisa and her husband have two beautiful daughters. Their family loves spending their free time down at the Jersey Shore!
---
Amy
Financial Coordinator
Amy joined our team in 2017. She has been working in the dental field for over 15 years.
---
Marly
Registered Dental Assistant
Marly joined our team in 2009 and is a Registered Dental Assistant. She is passionate about dentistry and about her work. She is bilingual in Spanish and English. Marly completed extensive training in dental assisting and has an expanded functions license. She brings many positive attributes to the office such as creativity, motivation, positive attitude and enthusiasm.
"I consider myself lucky to be working with this great team that I call my family."
Marly loves spending time with her family, especially her fur baby, Bella. She and her partner love traveling with their children and dancing.
---
Tiffany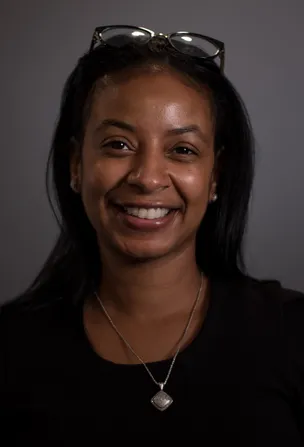 Registered Dental Assistant
---
Katie
Dental Assistant
---
Kia
Dental Assistant
---
Jasmin

Registered Dental Hygienist
---
Teresa
Registered Dental Hygienist